Read our reviews to see why our clients choose us.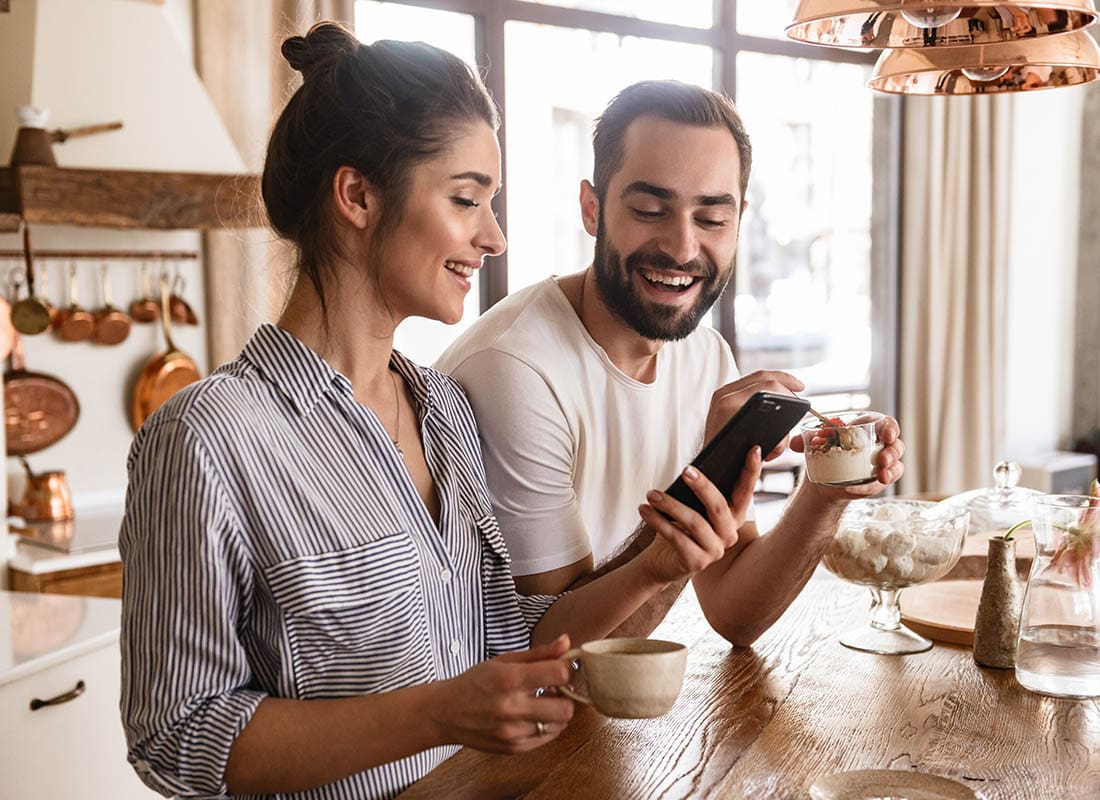 We're dedicated to our clients, see what they have to say about us.
Check out our reviews and see why you should switch to Truliant Insurance.
"Matt was very easy to talk with. He was very responsive and was very easy to get in touch with before and after the policies were completed.  I will and have recommended Matt to several friends."
"Mark did an excellent job!  Very trust worthy."
"Michelle was so very helpful with our various insurance policies.  She was friendly and made us feel comfortable with our choices.  She was wonderful to work with.  Having all our policies in one place and knowing we can contact Michelle directly with any questions going forward.  A great experience."
"Thorough, customer centered. Very knowledgeable of insurance needs. Good listener to provide the right advice and product."
"Marivel communicated promptly and consistently. She listened to understand what I actually wanted. This made me feel like we were on the same team and had the same mission in mind. I didn't think that my premiums could be beat, but Marivel found even better ones! Thank you, Marivel, for helping me find improved policies at more cost-effective rates and for being flexible with me. You're the best!"
"Amanda answered every question I had and was detailed. Very professional as well."
"Amanda P. is the absolute best. She was very honest and upfront. Amanda was able to explain everything in full detail. She contributed to an easy car buying process. She accepted every call that I made to her with no frustration. Amanda is hands down the best. I will recommend her to anyone. I am thankful that she is my agent!!"
"One on one service. The honesty with pricing, prompt calls and answers."
"Truliant offered me a correct and timely solution when I was looking for my car insurance without leaving home and with the best price on the market."
"You took the time to help me solve a problem with my insurance company. You were fast, courteous and knowledgeable in dealing with the issues."
"The prices were great but the biggest selling point was the customer service I received. I definitely did not feel like just another number. I had an issue shortly after signing up where my bank account information had to be changed. Your employee went well above my expectations and fixed the issues I was having."
"Employees at Truliant are courteous and professional. Problems/ Issues are addressed promptly. I have visited several branches throughout the area and the work culture is the same. I do not want to bank anywhere else. Lastly, Amanda Parrish is definitely an asset to the company."
"Got a good rate on insurance. Agent was very knowledgeable!"
"Good follow up. Very competitive rates."
"It was easy to sign up and it was a straight forward price that was very reasonable."
"Premiums change and life happens, but Truliant Insurance Services has consistently saved me money year to year when I use the service to compare my options."
Step 1

Fill out the form.

Step 2

Review your options with us.

Step 3

Get the coverage you need.
Request an Insurance Quote
"*" indicates required fields