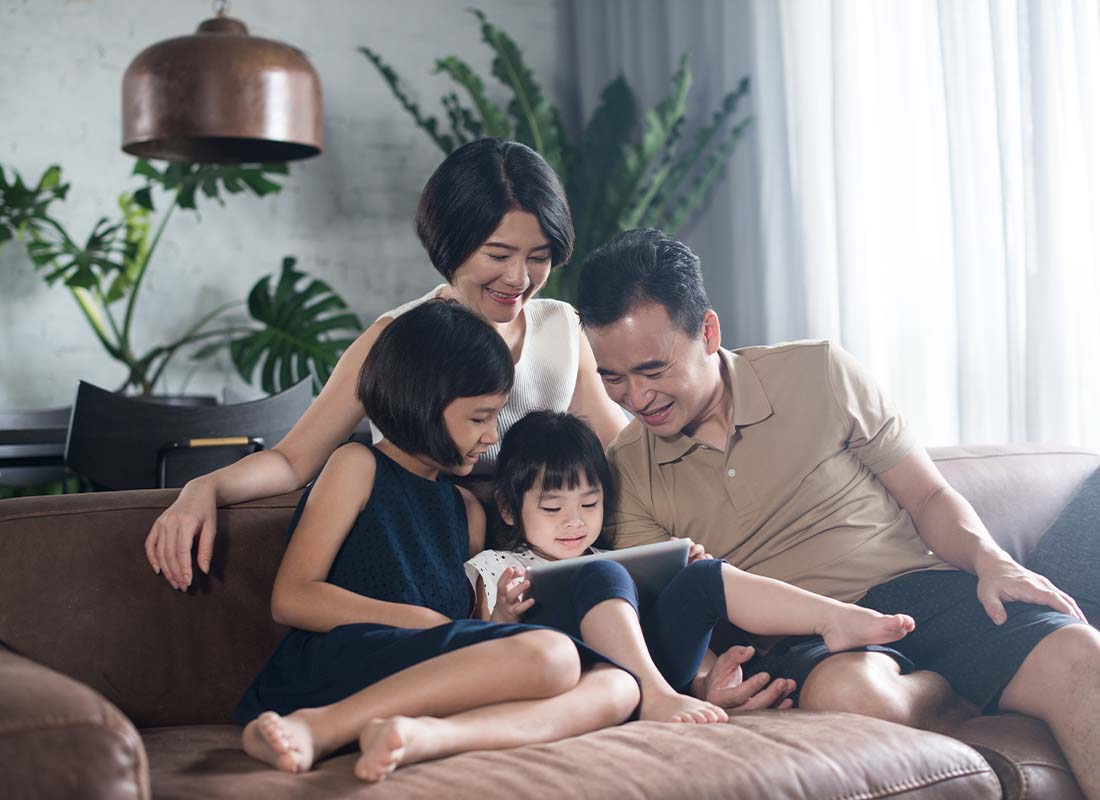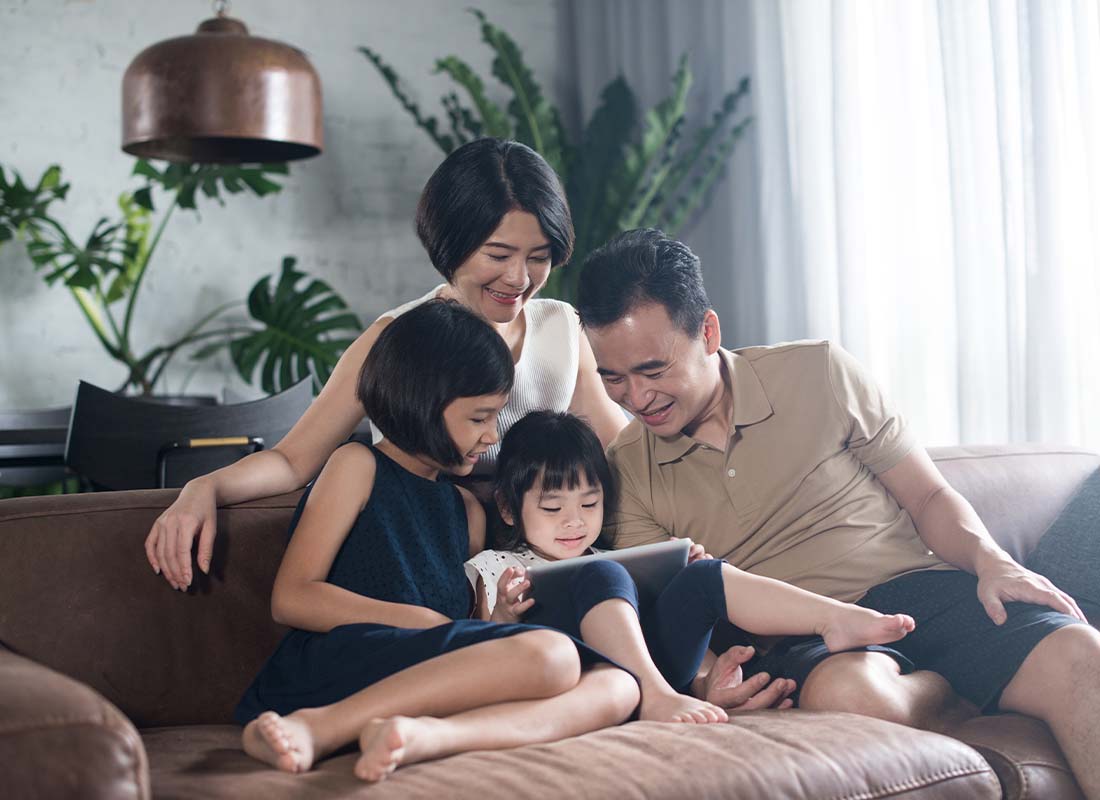 Extra Protection for Your Financial Future
Protect your assets with an extra layer of insurance coverage.
Coverage options from A-rated providers
Member focused coverage
Personal and local customer service
Secure additional insurance for when coverage costs exceed your limits during a claim.
You likely already have homeowners insurance and auto insurance – or perhaps a bundled policy to save money. To fully protect your family's financial future, though, you should also consider an umbrella insurance policy from Truliant Insurance!
Step 1

Click hotspots.

Step 2

Discover risks.

Step 3

Get coverage.
Property Damage Liability
Risk Factor
You can be held responsible if you significantly damage another vehicle and/or property. Do you have enough coverage to protect yourself from the risk?
Solution
Your standard auto policy limit could easily be exhausted if you are found to be at fault. An umbrella or excess liability policy provides an extra layer of protection once your standard liability limits are exhausted. It's a cost-effective way to ensure the peace of mind you deserve.
Bodily Injury Liability
Risk Factor
It's easy to get distracted while driving. All it takes is an incoming text message, a fussy baby, or changing the radio station and your eyes are off the road long enough to crash into a pedestrian, bicycle, or another vehicle. As an owner/operator of the vehicle, you may be held financially responsible for any bodily injuries caused as a result of the accident.
Solution
An umbrella or excess liability policy helps extend your coverage to better protect you against these significant costs. It's the ideal coverage to provide peace of mind, even when the unthinkable happens.
Lawsuits
Risk Factor
You invite guests over for a pool party and one of your guests dives into the shallow end of the pool and is permanently injured. They hire a lawyer to represent them and after a long legal battle, you and your family are left financially responsible for their injuries. Do you have enough money in savings to cover your legal responsibilities as well as the legal defense costs?
Solution
An umbrella or excess liability policy increases your personal liability limits by adding protection over and above your current auto, boat, or homeowners policies - providing real financial value, as well as priceless peace of mind. Excess liability insurance is available either by an endorsement to your homeowners policy or available as separate coverage.
Watercraft Liability
Risk Factor
Accidents can happen to anyone at any time, even those who have been out on the water for years. Personal watercraft insurance is a necessity, but sometimes the limit these policies provide isn't enough.
Solution
Your standard watercraft policy limit could easily be exhausted if you are found to be at fault for property damage or personal injury. An umbrella or excess liability policy can extend those limits, providing you an additional layer of financial protection.
Umbrella insurance provides additional coverage and protection, with a focus on liability protection.
You are a responsible person, but accidents can occur. Whether it's a car accident or even an accusation of libel or slander, if you're deemed responsible, you'll have to pay. And unfortunately, many home and auto policies have liability claim limits, meaning you'll be responsible for paying the difference yourself. That's where umbrella insurance comes in: If there's an incident in your home or while you are driving and you are responsible for paying someone else's costs, umbrella insurance can help covers your costs so you aren't responsible for hefty bills not covered in your standard home and auto policies.
Truliant Insurance is your best choice for finding umbrella insurance.
Not only will our local and dedicated insurance agents work closely with you to determine the areas where you'll need the most additional coverage and protection, but because we an independent agency, we can partner with a variety of A-rated insurance providers to find you the best rates for your coverage as well. We're licensed in Georgia, North Carolina, South Carolina, Tennessee, and Virginia, and we're fully committed to helping our customers in these areas find insurance coverage that offers true protection and peace of mind.
Get your personal umbrella insurance coverage today! Contact us at 833-947-2939 or [email protected] to get started, or fill out the quote request form below. After all, you never know when it might start raining, but with Truliant Insurance, you'll have umbrella coverage to keep dry and safe!
Umbrella Insurance Quote Request
Get your umbrella insurance policy started by filling out this simple form. We'll review your information and be in touch soon to discuss your options and get you the coverage you need!
Request a Quote
Are you protected from liability claims? Find out!
You're probably aware of some of the dangers around your home and car. There could also be risk factors you aren't aware of, and if an unfortunate event occurs and someone is injured or has their property destroyed, you could be held responsible!
Of course, you want to do the right thing and take responsibility, but liability costs can be very high. Umbrella insurance provides liability coverage so those costs won't come out of your pocket and endanger your family's financial future.
At Truliant Insurance, we're dedicated to great service and helping our customers find the best and most comprehensive insurance solutions. Explore our interactive graphic to discover some of the danger zones that might exist around your home. Once you've identified those key areas, we'll partner with you to find an umbrella insurance policy that offers the protection you need!
Learn More About Insurance Coverage
Umbrella Insurance Frequently Asked Questions
Check out these FAQs to learn more about umbrella insurance and if you need it. Don't hesitate to reach out if you have further questions.
Step 1

Fill out the form.

Step 2

Review your options with us.

Step 3

Get the coverage you need.
Umbrella Insurance Quote Request
"*" indicates required fields